Rafael Benitez was appointed as the head coach of Newcastle United on March 11 and at that point in time, there were 10 Premier League games remaining until the end of the season.
The main reason of why the Spanish manager was selected as the coach is to push Newcastle United into a higher spot in the English league and avoid relegation.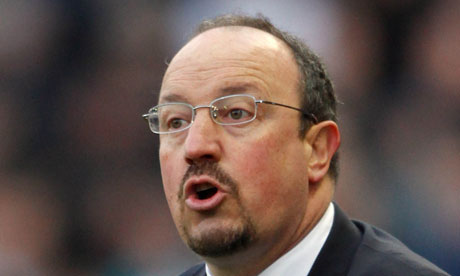 So far, Benitez has led Newcastle United to a string of defeats and draws against Leicester City, Sunderland, Norwich City and Southampton. The only triumph has been against
Swansea City and Benitez continues to drop points then relegation
will be inevitable for Newcastle United and it's highly likely that Rafael Benitez is going to be sacked or at least that is what rumors have recently been suggesting.
When asked about the possibility of surviving in the Premier League for another season and avoid relegation, Rafael Benitez replied by saying: He said:  "I think that this is a massive club, that's why I wanted to manage in the Premier League and have the opportunity to stay up with Newcastle, and to stay there for a while.It depends on the other teams too, but if we can play at the level we have for the past few games with the same kind of fight and team spirit then we can do it."