According to reports from England, Arsenal have reportedly joined the race in signing Sevilla defender Diego Carlos. The Telegraph reports that Liverpool are also in the race to sign Carlos.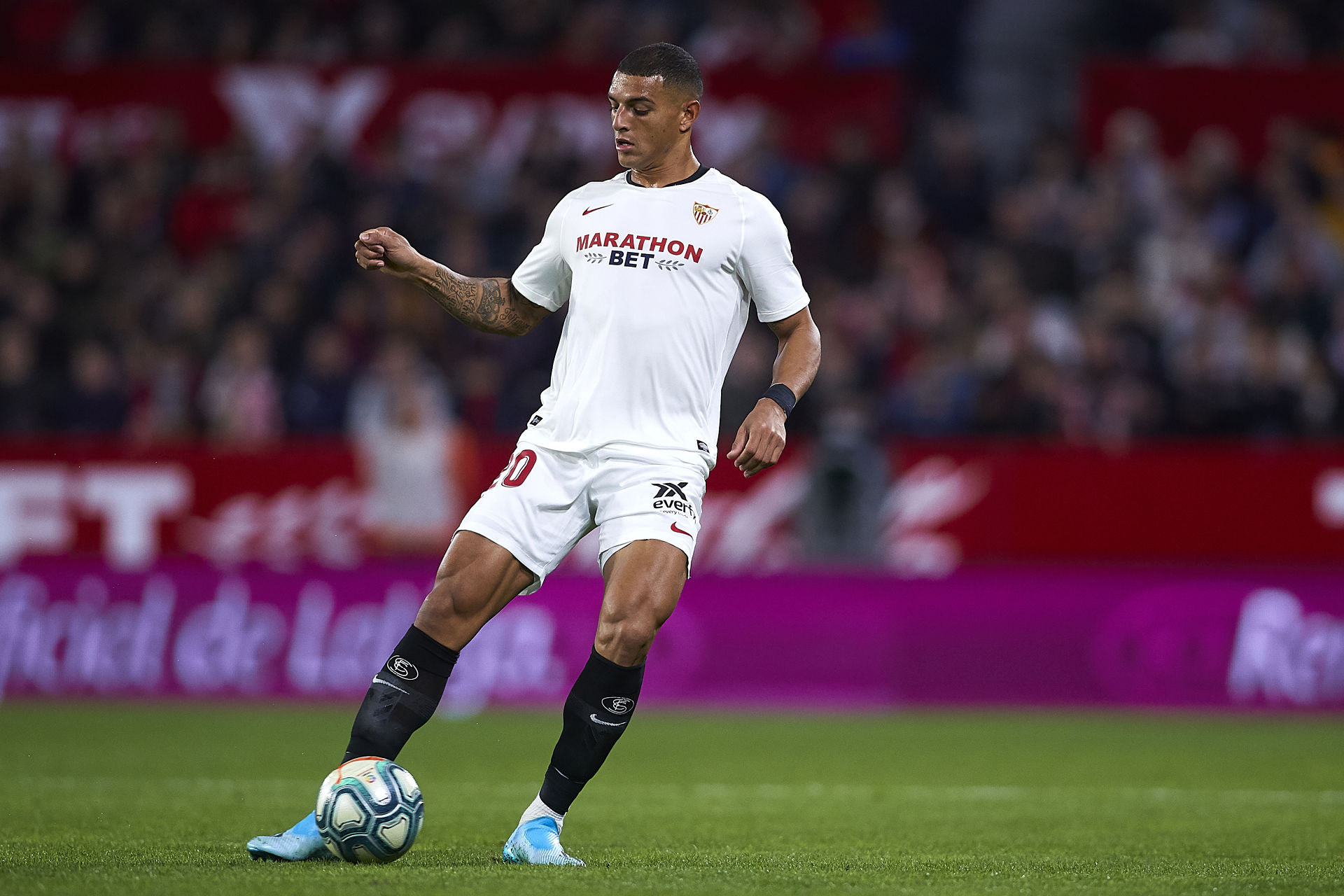 The Reds have been linked with a move for the Brazilian centre-back in recent weeks, with Jurgen Klopp stating that he is a fan of the player. The 27-year-old has a hefty £68m release clause in his current contract.
The Gunners are hoping to boost their defensive
options ahead of the new season after struggling playing from the back last season. Coach Mikel Arteta knows more work is required on the defence to augment the efforts of the attack and help their push for more titles.
Gabriel Magalhaes of Lille has been continually linked with the Gunners. Reports from France suggest Arsenal have agreed terms in principle with the player and only Lille are standing in the way of the player as they are waiting for another bid from Napoli. The Gunners might go all the way to get Carlos should Lille continue to prove difficult to deal with.
The player in question had an impressive season hence the expected interests from Spanish and English sides. Carlos helped his side qualify for the Champions League but is open to playing at a more prestige side, per reports.
Some pundits say Manchester City have their eye on the Brazilian especially with their defensive woes this year. They have a relatively poor season defensively though they finished behind winners Liverpool in the Premier League and won the EFL Cup. Arsenal and Liverpool are the more reported sides keen on wrapping up the deal though.
Sevilla may be tempted to accept a slightly lower fee of £50 million should a potential suitor come knocking. Newcastle United have also been linked with Carlos and as soon as their proposed takeover bid is completed, the Magpies will launch an official bid. There are reported talks with Singapore investors Bellagraph Nova Group, so they remain hopeful.